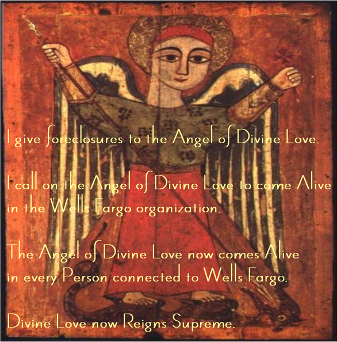 What rings true, connects
Although most of us have been taught to feel separate from one another our thoughts can connect with those of others with the same fluidity you hear in music.
For a connection like that the thought has to be basically true. It has to reverberate on a level that your mind instantly recognizes as true.
When I was young and helping a hydrologist build a cement boat, I learned the word "true" in relation to something being well formed, lining up properly with the measurements we'd carefully laid out using a transit. It was like a visual "rings true."
It seems strange that we can be convinced by lies, while at the same time our minds react in a particular way to things that are true, true in a sort of big way.
I discovered, for instance, when I used to go to the horse races every day that they were held because my boyfriend was intensely into handicapping, that if I had a thought that felt true, for instance if I looked at the sky and a cloud looked like a swan, then if I bet on a horse trained by Swan, I forget her first name just now, the horse would invariably come in.
At the time, however, I seldom bet what I thought. I was so attached to the little money I had, that I kept it tightly in my grasp, which of course thwarted putting it out there where it might increase.
Because Love is true, it is a thought we can share, and each time we put it out there into the Universe and it meets up with that thought coming from someone else, it becomes more bold, almost the same way that a word can be printed to stand out, be bold.
So, it's great that you came here and read this, and you're thinking about it now. Happiness!!! The next step is to either come back and read The Angel of Love affirmations again at different times throughout the day, or repeat them as best you remember them to yourself in the way that sounds as if they are going out into the Universe.
Further, given that the suicide rate among homeowners in foreclosure is up 253%, according to the CDC, you may be saving a life when you put out a true thought that contains no fear. Someone who felt all alone and besieged might feel your thought, especially if it has become strong and bold by combining with the thought of others, and may, as a result of feeling your thought, feel hope to go on and save the home, or at least not feel alone and without sympathy in its loss.
Suicide and Foreclosure ~ Read more.
Call on the Angel of Divine Love (our Collective Conscious):
I give foreclosures to the Angel of Divine Love (our Collective Conscious).
I call on the Angel of Divine Love to come alive in the Wells Fargo organization.
The Angel of Divine Love now comes alive in every person connected to Wells Fargo.
Divine Love now Reigns Supreme.
And, will you share this page?
Angel Day 1 ~ 6 Views.
Angel Day 2 ~ 9 Views
Angel Day 3 ~ 23 Views
Angel Day 4 ~ 22 Views
Angel Day 5 ~ 17 Views
Angel Day 6 ~ 15 Views
Angel Day 7 ~ 9 Views, Plus 6 Views of other Angels
Angel Day 8 ~ 20 Views, Plus 11 Views of other Angels
Angel Day 9 ~ 21 Views, Plus 5 Views of other Angels
The back story ~
Wells Fargo is once again trying to foreclose my home. This scares me because Wells Fargo began this foreclosure without serving me. I was lucky to find it when I went to Case Lookup for dates relating to the foreclosure of my condo, which was done without a hearing although I had answered.
Serving a party to a lawsuit is basic due process. It is a Constitutional right from the 5th Amendment to The United States Constitution. The 5th Amendment is a part of our Bill of Rights.
Understanding Due Process ~ Read more.
It is also basic due process to have a hearing if a defendant answers a complaint. If a court decides not to have a hearing the plaintiff rejoices that the defendant must accept the unjust loss that results.
Throughout the United States, Wells Fargo and Bank of America use fraud, dishonesty and the denial of the basic constitutional right to due process to make American families homeless and gain control of their property.
Sometime after I discovered the foreclosure, the HAMP - Home Affordable Modification Program – was introduced. I immediately applied. In time Wells Fargo qualified me and sent me an offer for a trial period. I accepted and sent in my payments on time and in full. This was supposed to ensure my loan modification becoming permanent. But, Wells Fargo went back on its word and began trying harder than ever to foreclose.
Loan Modification Problems ~ Read more.
Hamp Letters ~ Read more.
Wells Fargo's fraud, deceit and dishonesty scare me. It's distressing to have the bank I trusted be dishonest. Stress is bad for nerves and health, and I already have a lot more pain.
I will keep fighting the foreclosure of my home because I love my garden. I can't go places because I can't walk very well, so my garden is the love of my life. I love the bees, wasps, praying mantis, lizard, ants, flowers, and veggies. I have the veggies in my meals every day, especially during the summer.
I am sure that Wells Fargo would change and be good, rather than bad, if there were enough people holding that thought. So, I'm calling on the Angel of Divine Love to spread awareness and bring Divine Love to Wells Fargo.
Please call on the Angel of Divine Love to help all Americans who are up against the huge power of banks to get away with fraud and dishonesty. And, please will you share this page?
Image Credits ~Â Ancient Coptic Icon